Sean's Homepage


What to know a little about me? Check below.
My Babies:
My Cars:
My 1968 Ford Mustang GT Fastback
My 1984 Toyota Celica GTS Liftback (now the 1GGTE car)
My 1984 Toyota Celica GTS 1GGTE Project
My 1988 Toyota Supra Turbo Sport (sold)
My 1997 Toyota Celica GT Liftback (sold)
My 2004 Toyota MR2 Spyder
My Trucks:
My 1979 Ford Bronco XLT
My 1994 Toyota Deluxe XtraCab (sold)
My 2000 Toyota Tundra Limited (sold)
My 2003 Toyota 4Runner SE (sold)
My 2005 Toyota Tundra SR5 (sold)
My 2007 Ford F250 King Ranch

Groups I am involved with:

Places I have been, things I have seen:
My Family at Christmas
My Extended Family at Thanksgiving
"Work" in Santa Barbara
Performance Rally in Texas
Vacation in my Yard (due to light pole)
Racing Vacation in California
2001 Old Threshers Reunion
2007 NASA 25 Hour at Thunderhill
2009 Englewood 4th of July Fireworks
2009 25 Hours of Thunderhill
Flight with Jeff Mohler as "Captain"


Hope you have enjoyed my page. It's not much, but it's all I have time for.
Please don't steal my graphics without asking me.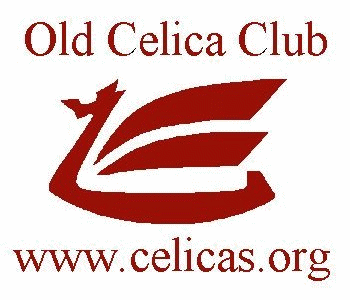 If you have comments or suggestions, email me at sfiggins@mail.celicas.org